If you trip is at least 12 weeks away - you may be able to pay only a deposit.
If less than 12 weeks it is normally due to be paid in Full at time of booking.
If you prefer we can accept payments on a weekly or monthly basis as long as the balance is paid by Due date, this money is held in our client account until paid to Supplier.
We no longer accept payment by cheques.
All clients need to arrange payment with us, even where we act as Agent as many discounts are offered by Us and paying direct to supplier can cause problems in allocating your payment.
Coach Holiday Travel accepts payment by Phone (0843 289 3 589) or we can send a 3D Secure invoice direct to you.
We currently accept American Express, Visa Debit and Credit and Mastercard including Maestro, Cirrus, Electron and Solo.
We also can accept Bank Transfer / Bill Payment details below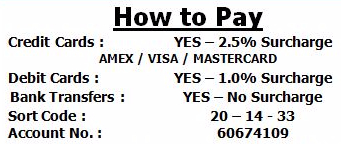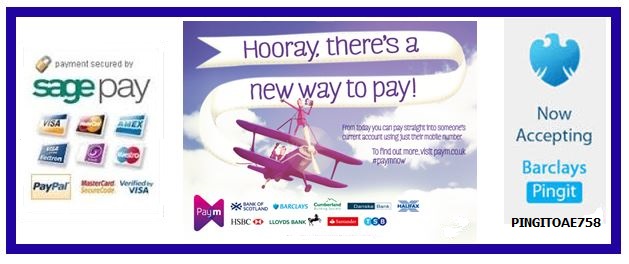 And now we can take payment by PAYM / PINGIT .
Using Code PINGITOAE758