About Our Operators and Suppliers


Newmarket Holidays is one of the UK's largest independent tour operators. We guarantee excellent customer service at affordable prices on everything from UK coach holidays to London theatre breaks, escorted tours to Europe, the USA and Canada, and much, much more!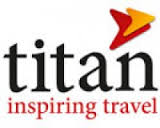 Titan Travel formerly known as Titan Hi-Tours offer an excellent range of escorted coach tours worldwide. We have a high number of customers re-booking year by year.
They also have a dedicated river cruise program please find this by visiting our sister site C2C Cruises For details of escorted holidays

Crusader Holidays have been offering holidays from around the South East and London areas has been in business since the 1970's and is part of the Mott's Travel Group offering 120 holidays in 20 countries

Shearings Holidays have been offering holidays since 1912 from all over the UK. They offer coach holidays thru us Worldwide
.
They also have a dedicated river cruise program please find this by visiting our sister site C2C Cruises
c