2016 Ostend & The Belgian Coast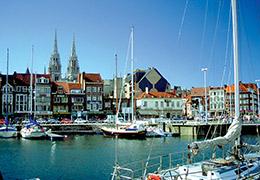 Belgium's most popular beach resort, Ostend has an individual charm with its colourful sea front and yacht-filled marina. Enjoy horsedrawn carriage rides, bustling markets and the miniature railway, or try your luck at the casino, Ostend's famous centrepiece. Ostend, the City by the Sea, also offers over 5 miles of sandy beaches as well as a vibrant town with museum, shops and market. There are many restaurants offering something to suit everyone's taste and budget, many of which also specialise in selling locally caught seafood.
HIGHLIGHTS





• Hotel for 4 nights with buffet breakfast

• Welcome drink on arrival

• Porterage included

• 2 included excursions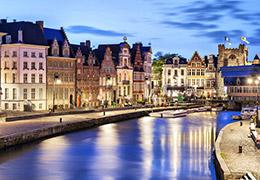 Europe Hotel, Ostend
The 4 star Europe Hotel has 82 stylish rooms, which have recently been renovated and redecorated and equipped with all modern amenities. You can relax in the new swimming pool or in the sauna, the solarium, the Turkish steam bath and gym. All the en-suite rooms come perfectly equipped for the modern tourist.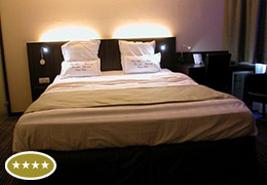 HIGHLIGHTS




• Hotel for 4 nights with buffet breakfast

• Welcome drink on arrival

• Porterage included

• 2 included excursions




YOUR ITINERARY




SUNDAY: After joining your holiday coach, we make our way to Dover for the short sea crossing to Calais. We then continue via the auto-routes of France and Belgium to our resort hotel in Ostend. We have a welcome drink on arrival and porterage is included.

MONDAY - WEDNESDAY: At leisure in Ostend with TWO INCLUDED excursions.

Ostend has been the 'Queen of the Belgian Coast' since its 19th-century heyday when it was a royal holiday spot and prestigious European watering hole. There are plenty of reasons that still remain to justify a visit to Ostend; great sandy beaches, a casino, racetrack, art museums, spa and good shopping opportunities.

INCLUDED EXCURSIONS

Historic Ghent:
After breakfast today we have an included excursion visiting Ghent, the historic, medieval city that is fast becoming one of Europe's most popular short break destinations. Ghent, the capital of East Flanders, which over the years has been given several names: historic heart of Flanders, a city of all times is one of the most beautiful, historic cities in Europe. The city combines an impressive past with a vivid present. The historic heart of the city offers a lot of places of interest and from St Michael's Bridge there is a wonderful view over the skyline of Ghent with the three impressive towers of St Nicholas' Church, the Belfry, with its bell tower, and St Bavo's Cathedral, with the world famous painting "The Adoration of the Mystic Lamb" by Jan van Eyck.

Blankenberge:
Blankenberge began life as a fishing village, but with a beautiful golden coastline, it's no surprise that it has developed into one of Belgium's most stylish seaside resorts. The promenade is perfect for strolling and stretches for miles with golden sands on one side and the temptation of unique boutique shopping, cafés and restaurants on the other. The old town hall dates back to 1679 and is surrounded by many historic old buildings.

LAST DAY: After breakfast, we travel back through Belgium and France to Calais for our return to England.

| | | | | | | | | |
| --- | --- | --- | --- | --- | --- | --- | --- | --- |
| Departure Date | Tour Ref | Hotel | Brochure Price | Web Price | Days | Single Suppt | Available | |
| Sun 08-May-2016 | AOS0508 1 | Europe Hotel Ostend | £299.00 | £284 | 5 | £95.00 | 10+ | |
| Sun 05-Jun-2016 | AOS0605 1 | Europe Hotel Ostend | £319.00 | £304 | 5 | £95.00 | 10+ | |
| Sun 14-Aug-2016 | AOS0814 1 | Europe Hotel Ostend | £319.00 | £304 | 5 | £95.00 | 10+ | |
| Sun 11-Sep-2016 | AOS0911 1 | Europe Hotel Ostend | £319.00 | £304 | 5 | £95.00 | 10+ | |




















N.B. Please note that this itinerary was produced well in advance of the forthcoming holiday season and that all optional activity prices and excursion content were correct at that time but could have been subject to change in the meantime. We reserve the right to make any changes necessary without prior notification.