Monza Grand Prix - Formula 1
10 -day Coach Holidays
| | |
| --- | --- |
| Departing | August 2018 |
| From | £984.00* Based on 28/08/2018 |
Single Supplement - £549.00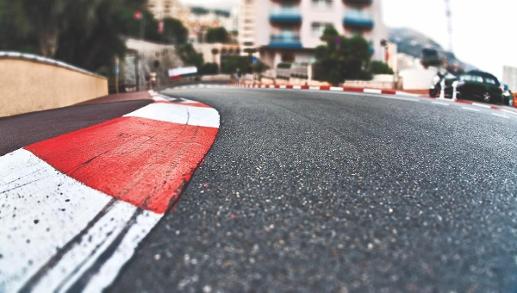 Experience the Grand Prix in Monza
A must for Formula 1 fans. Monza has been a fixture of this incredible racing event since 1950, with numerous famous moments in history taking place here. Known as the 'Temple of Speed', Monza's circuit is one of the best in the Italian Grand Prix.
This thrilling holiday will see us travelling from the UK, via Calais, to Reims for an overnight stay. Then on to Colico, situated on Lake Como's northern shores. From our base at the Hotel Seven Parks, we'll be perfectly-placed for admiring Lake Como's stunning scenery, and enjoying three included excursions.
Join us as we explore the fascinating Alfa Romeo Museum, taking a journey of discovery through this classic brand's history. It will then be time for the highlight of our holiday - the 3pm qualifying session and the 6pm F1 Grand Prix at Monza.
As our holiday draws to a close, we'll return to Reims for an overnight stay, then via Calais to return the UK.
What The Price Includes
Return travel by Grand Tourer coach
Nine nights half-board accommodation
Overnight stays on outbound and return journeys
Porterage
Three included excursions
Two optional excursions
Single rooms are available for a supplement
Day One
UK to Reims - We'll make our way from the UK to Reims, via Calais, and will spend the night at a comfortable hotel.
Day Two
Reims to Colico - In the morning, we'll continue our journey into Colico on the northern shores of Lake Como, where we'll stay at the Hotel Seven Parks for the next seven nights. (B,D)
Day Three to Eight - Colico
Join us as we explore the fascinating Alfa Romeo Museum and take in the thrilling Monza Grand Prix with our included excursions, as well as spending time at leisure in Colico. (B,D)
Day Nine - Colico to Reims
Time to say goodbye to Colico today, as we retrace our steps to Reims for an overnight stay. (B,D)
ALFA ROMEO MUSEUM
Visit the fascinating Alfa Romeo Museum in Arese, finding out more about these iconic vehicles. Delve into the history of Alfa Romeo, learning about the companies origins all the way to its present day achievements. Best of all, we'll admire some of the most beautiful cars, featuring unique style and design. Find out more about Alfa Romeo's part in the F1, returning to the golden age of motor racing.
MONZA GRAND PRIX
The highlight of our holiday, the Monza Grand Prix is sure to be an event unlike any other. Taking place on the Autodromo Nazionale Monza, this high-speed course has a vivid history, including a number of thrilling wins and many tragic accidents. See the circuit's old banked curves, which have been unused for decades. Monza often sees some of the highest speeds of the F1 season - the circuit even holds the record for the fastest ever lap by an F1 car, set by Juan Pablo Montoya for Williams in 2004.Watch the thrilling Monza Grand Prix, and soak up the incredible atmosphere here. Be sure to enjoy a walk through the F1 village, with the opportunity to buy unique F1 merchandise.
MONZA GRAND PRIX QUALIFYING SESSION
Watch the thrilling qualifying session in Monza, with three gripping runs to take in. Find out which teams will be in pole position, and enjoy an hour of incredible F1 racing. We'll be sure to arrive as early as possible to take in all of the action, and to soak up the electric atmosphere at this incredible event.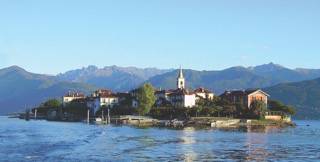 HALF DAY: CHIAVENNA
With its interesting history, splendid town squares, intricate palaces and amazing setting encapsulated by dramatic mountains, Chiavenna is not to be missed. We'll spend a short while here to explore at leisure, taking in the historical architecture which has been perfectly paired with its traditional atmosphere.
HALF DAY: LAKE CRUISE
Lake Como is thought of as one of the Italian Lakes' most beautiful locations. The third largest lake in Italy, Lake Como is surrounded by opulent villas and mountains offering spectacular alpine scenery as well as having a relaxing atmosphere that's impossible to resist.

We'll take a lake cruise to explore this magical location and to take in the wonderful scenery on all sides. Sit back and allow yourself to be guided around this enchanting lake, all the while wondering at the dramatic scenery.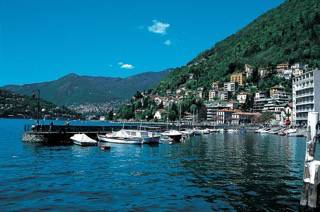 The following hotels are offered with this holiday (subject to availability and supplementary pricing)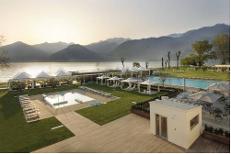 All rooms are en suite, with satellite TV, minibar, and Wi-Fi
Lift access
Bar area
Restaurant
Garden
Outdoor swimming pools (seasonal)
Spa
Gym
Wi-Fi
Official four-star rating
Please note: Additional charges may apply for the use of certain hotel facilities.
Set right on the shores of Lake Como, the four-star Hotel Seven Parks offers the ideal place to relax after a day exploring Lake Como and the surrounding area.
With spacious guest rooms and its fantastic selection of leisure facilities, guests are sure to love this hotel.
The hotel is just a five-minute walk from Colico's train station, as well as being just 9km from the beautiful Piona Abbey, dating from the 12th century.
Each of the Hotel Seven Parks' guest rooms come equipped with free Wi-Fi, a satellite TV and a minibar, ensuring guests can make themselves at home.
There are also upgraded rooms available, including Comfort Rooms, Comfort Garden View Rooms, and Superior Lake View Rooms.
During your stay at the hotel, why not visit the bar? Featuring floor-to-ceiling windows and minimalist decor, the bar is perfect for admiring views over the lake while enjoying a drink.
The hotel also has two outdoor swimming pools, plus a gym and a spa with saunas and whirlpools.
Find our nearest Pick up Point to you by clicking on button. Not all points operate on selected tours.
Further Information
Coach seating arrangements
Your seats on the main coach will be allocated for you in advance, taking into consideration any special requests wherever possible. Your Tour Manager or driver will advise you where to sit as you board the coach. This will be your seat for the duration of the tour. (Seats are not allocated on any connecting services to and from the main coach.)
Joining your holiday
Your final travel documents, including the exact time and place of departure, will be sent to you approximately 7-10 days prior to departure, providing all payments have been made. We are unable to give exact departure times before this.
Meal arrangements
Where meals are not included, your Tour Manager will ensure there are suitable stops made for you to purchase and enjoy lunch and/or dinner each day.
Triple rooms
The majority of these consist of a double bed and an extra bed that is often only suitable for children. If this is a concern, you may wish to consider booking more than one room for your group.
Special requirements
If you have notified us of any special requirements, please check that they have been noted and acknowledged.
Disabled access
The majority of our tours involve a certain amount of walking, including a short walk from the coach stop to the town, attraction or venue you're visiting. If you are bringing a wheelchair, please let us know at the time of booking so that appropriate arrangements can be made.
By Telephone
Please call our Booking Department on
01293 366 366
Mon- Sat 0900 to 2200 S
un 0900 to 2000
Bank Holidays - 1000 to 1600
Customer Service - (All matters after booking inc Balance Payments)
Please call our Customer Service Department on

0843 289 3 589 *
Mon- Sat 0900 to 2200 Sun and Bank Holidays - Closed
*
Calls charged at 4p per min.
This trip is operated by Shearings Holidays We act as retail agents for Shearings Holidays