Best of the Scottish Highlands
7 days by Air Holidays



| | |
| --- | --- |
| Departing | June - October 2018 |
| From | £649.00* |

* Price shown: 17 Oct 2018 from London Luton - LTN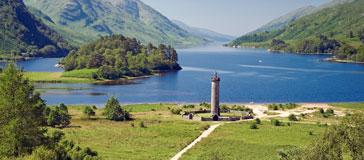 Scotland's mesmerising scenery
From the stunning 'Road to the Isles' and legendary Loch Ness, to beautiful Royal Deeside and the mysterious Black Isle, this holiday features a host of Highland highlights. Enjoy a ride on the delightful Strathspey Steam Railway and take a cruise on the Moray Firth, home to around 190 resident bottlenose dolphins and a wealth of birdlife. In the company of our friendly, knowledgeable Tour Manager, unveil the beauty and variety that this very special part of the world has to offer.
Tour Highlights And Inclusions
Take the unforgettable journey on the 'Road to the Isles' from Fort William to Mallaig
Enjoy a ride on the nostalgic Strathspey Steam Railway
Discover the beauty of Royal Deeside and visit Crathes Castle
Spot dolphins on a cruise on the Moray Firth
Tour the Black Isle
Enjoy the chance to go monster hunting on a boat trip on Loch Ness


What does the price include?
Six nights' dinner, bed and Scottish breakfast accommodation at the three-star Carrbridge Hotel
Visits to Inverness, Aviemore, Grantown-on-Spey and Loch Ness
A dolphin cruise and Strathspey Railway journey
Tours of Royal Deeside and the Black Isle
Visit to Crathes Castle (entrance payable locally by non National Trust members)
Coach travel throughout your time in Scotland
Return flights to Inverness
Escorted by a friendly, experienced Tour Manager
Single rooms are available for a supplement
Itinerary
Day One : Fly to Inverness
Fly to Inverness, meet your Tour Manager and make the short transfer to Carrbridge. Depending on your arrival time, spend the rest of the day enjoying the delights of this pretty village. Opposite your hotel, you'll spy famous Packhorse Bridge, which dates back to 1717 and is reputed to be one of the oldest bridges in Scotland.
Day Two : Explore Royal Deeside and Crathes Castle
Our journey today takes us over the Grampian Mountains. We'll pass through Tomintoul, the highest village in the Highlands, before reaching Royal Deeside, much loved by the Royal Family and encircled by some of Scotland's most sublime landscapes. During the day we'll also visit the popular resort of Ballater and Crathes Castle (entrance payable locally, but free for National Trust members), which offers a fascinating insight into Scotland's turbulent past and is thought to be one of the most beautiful and best-preserved castles in the country.
Day Three :
Three: Ride the Strathspey Steam Railway and visit Grantown-on-Spey
We're treated to a ride on the nostalgic Strathspey Steam Railway through the Cairngorm National Park, home to five of Scotland's six highest mountains. Enjoy the ride as the vintage train skirts the course of the River Spey, past heather fields, moors and forests.
Our day also includes a visit to Grantown-on-Spey, a traditional Highland town with fine Georgian and Victorian architecture and an impressive tree-lined square. Perhaps visit the interesting Museum and Heritage Trust before taking a tea break at one of the quaint cafes or tea shops.
Day Four : Spend the day exploring Loch Ness
Today we visit beautiful, mysterious Loch Ness. We'll head to Fort Augustus, at the southern tip of the loch, where the Caledonian Canal Heritage Centre gives a fascinating insight into the history and operation of the canal. From here, we'll continue past the dramatic ruins of Urquhart Castle to Drumnadrochit, where you may like to visit the Loch Ness Exhibition Centre or perhaps enjoy a boat trip to go monster hunting. Nature lovers are in for a treat as the wooded shores of the Loch are home to an abundance of wildlife, including cormorants and ospreys.
Day Five :
Explore Inverness, enjoy a dolphin cruise and tour the Black Isle
Explore the capital of the Highlands today as we visit Inverness, home to a delightful Victorian Market, an excellent museum and art gallery, and attractive riverside walks. Board the Dolphin Spirit for a cruise around the inner Moray Firth, where hopefully you'll spot the resident bottlenose dolphins gliding through the waters.
Later, we'll enjoy a short tour of the Black Isle, which, contrary to its name, is neither black nor an island, but rather an isolated peninsula surrounded by three bodies of water. We'll stop at Fortrose, which overlooks the Moray Firth, as well as the charming nautical town of Cromarty.
Day Six: Take in the scenery on the Road to the Isles, from Fort William to Mallaig
We head west today, following the evocatively named 'Road to the Isles' from Fort William to Mallaig. On this wonderfully scenic day we'll pass through diverse landscapes ranging from sandy beaches to flowering heather moors and dense woodlands. Our first stop will be at the Glenfinnan Visitor Centre, from where you can see the eponymous monument built overlooking Loch Shiel. Take the short uphill walk from the centre to get a wonderful view of the famous Glenfinnan Viaduct.


The road ends at the thriving fish port of Mallaig, home to an excellent Heritage Centre. Make sure to try some of the delicious kippers while you're here, thought to be some of the tastiest in the country.
Day Seven :
Fly back to your local airport
Your holiday in the Highlands comes to an end. Travel back to Inverness airport to catch your flight home. Those not flying until the afternoon will also enjoy a short visit to the Victorian seaside town of Nairn, where pretty walking trails run alongside the river and a seafront promenade overlooks the Moray Firth.
Further Information


Combining hotel transfers
We sometimes need to combine transfers to and from your hotel. We always try to keep any wait to a minimum, but you may be asked to wait at the airport for up to an hour, while other incoming flights arrive, before the transfer to your hotel. Similarly, we may need to transfer you back to the airport up to three hours before your flight home departs.


Hotel transfer times
The transfer time from the airport to your hotel is approximately 45 minutes.


Special requirements
If you have notified us of any special requirements, please check that they have been noted and acknowledged. This is especially important with any dietary needs you may have.


Disabled access
The majority of our tours involve a certain amount of walking, including a short walk from the coach stop to the town, attraction or venue you're visiting. If you are bringing a wheelchair, please let us know at the time of booking so that appropriate arrangements can be made.


Itinerary changes
Occasionally, for operational reasons, we may have to change the order of the excursions on your holiday. The final day-by-day itinerary will be confirmed on your Final Travel Documents, which you will receive approximately 7-10 days prior to your departure.


Hotel Information
Carrbridge Hotel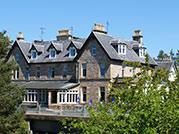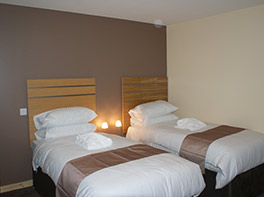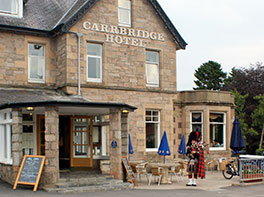 Introduction
Set on the banks of the River Dulnain, and boasting spectacular views of the Cairngorm Mountains, this hotel was originally established in 1803 as an inn for weary travellers. It has been extended and refurbished over the years, and now has 100 bedrooms.
Facilities & Amenities
The hotel has a lounge, a bar and a restaurant. There is lift access to the first floor. Rooms on higher floors are accessed by stairs.
Rooms
Rooms have private facilities, tea- and coffee-making facilities, TV and telephones.
We reserve the right to accommodate you in another hotel of the same category in the area. Should this be necessary, you will be advised of your allocated hotel when you receive your Joining Instructions and Itinerary.
Departure Airport Date Price
Birmingham 27 Sep 2018 £789.00 EOL
12 Oct 2018 £689.00
17 Oct 2018 £689.00
Bristol 21 Jun 2018 £729.00 EOM
27 Sep 2018 £749.00
11 Oct 2018 £689.00
12 Oct 2018 £689.00
17 Oct 2018 £649.00
London Gatwick 21 Jun 2018 £759.00 EOP
27 Sep 2018 £739.00
11 Oct 2018 £689.00
12 Oct 2018 £689.00
17 Oct 2018 £679.00
London Heathrow 21 Jun 2018 £769.00 EOQ
11 Oct 2018 £729.00
12 Oct 2018 £689.00
17 Oct 2018 £669.00
London Luton 21 Jun 2018 £749.00 EOR
27 Sep 2018 £729.00
11 Oct 2018 £689.00
12 Oct 2018 £689.00
17 Oct 2018 £649.00
Manchester 21 Jun 2018 £799.00 EOS
11 Oct 2018 £759.00
12 Oct 2018 £759.00
17 Oct 2018 £709.00
Special Rates for Groups. Extra dates may be added,
We can organise Private Group visits for parties of 45 or more.
Dates for 2019 Coming Soon !!!
Book by Phone Now!
How to book
Online

Complete the form on the contact us page. or Email us at bookings@ctcwwt.co.uk



By telephone

Please call our Bookings Department on 01293 366 366.

Booking Hotline

Mon- Sat 0900 to 2200
Sun 0900 to 2100
Bank Holidays - 1000 to 1600



Customer Service



By telephone

Please call our Customer Service Department on 0843 289 3589*

*Calls charged at 4p per min

Mon-Sat 9am-6:30pm

Sun and Bank Holidays - Closed



This trip is operated by Newmarket Holidays We act as retail agents for Newmarket Holidays